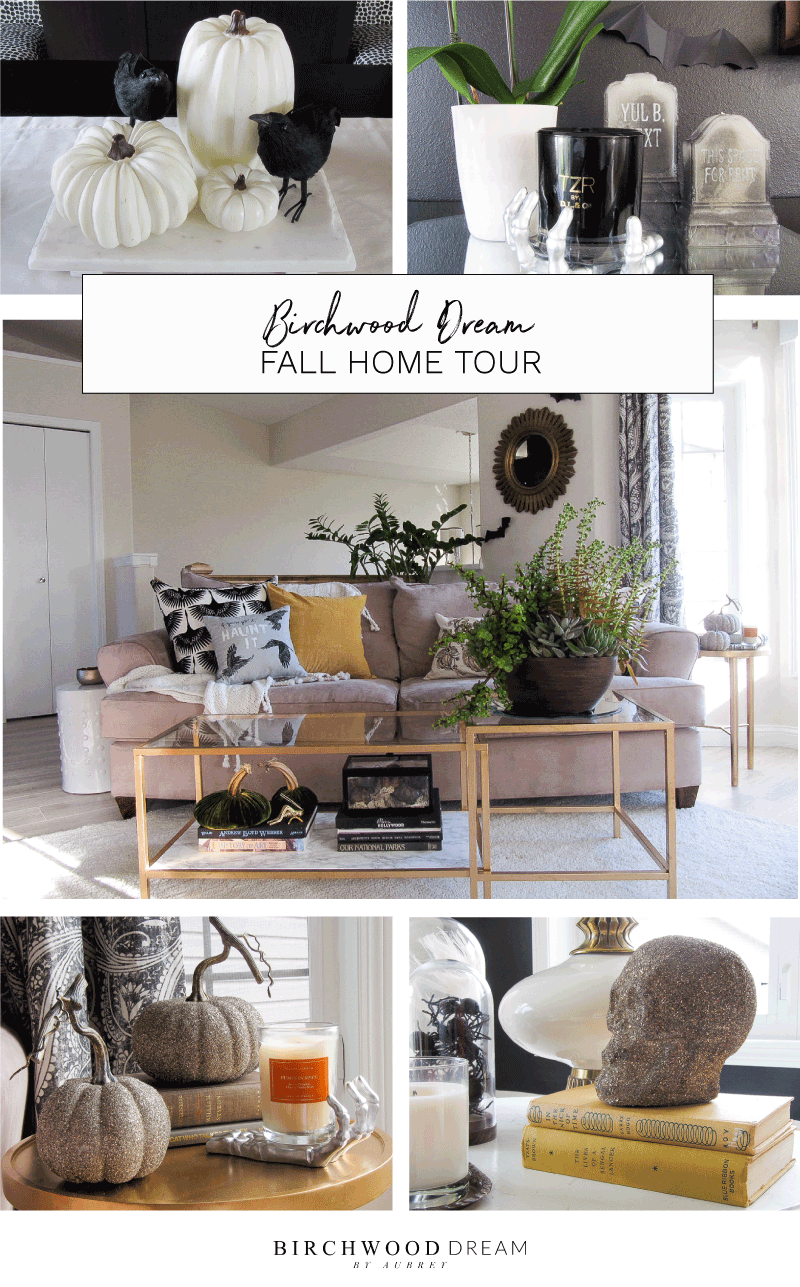 It's that time of year, where we get out the pumpkins and the skeletons and welcome the fall season.  Let's get out the fall and Halloween décor and change up the décor to match the changes in the weather outside.
This page may contain affiliate links, which means if you make a purchase by clicking on any of my links, I may get paid a small commission at NO extra cost to you. I only recommend brands and items that I use and trust. To learn more read my disclosure policy here.
LIVING ROOM
Here is the living room sofa styled for fall.  Read my post on how to create this look in 4 simple steps.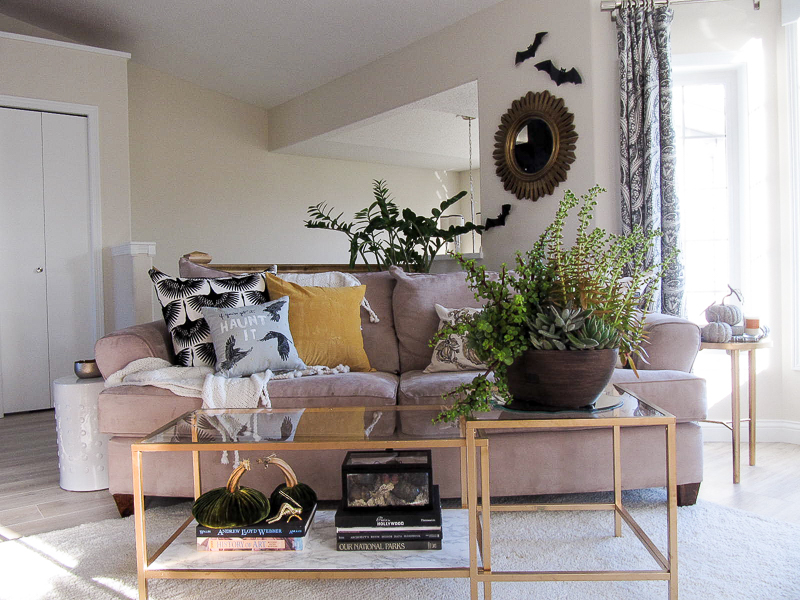 DALTON SHAG RUG IN IVORY  ||  IKEA VITTSJO NESTING TABLES  ||  HAUNT IT PILLOW
I created a mini vignette on the side table using the following…
Stack of vintage black books
German Glitter Pumpkins Small & Medium from Pottery Barn
Plaster skeleton hand from Michael's spray painted with Design Master Premium Metals in Super Silver
Illuminaria Candle in Pumpkin Spice
Side table and coffee table are spray painted with Design Master Premium Metals in 24KT Pure Gold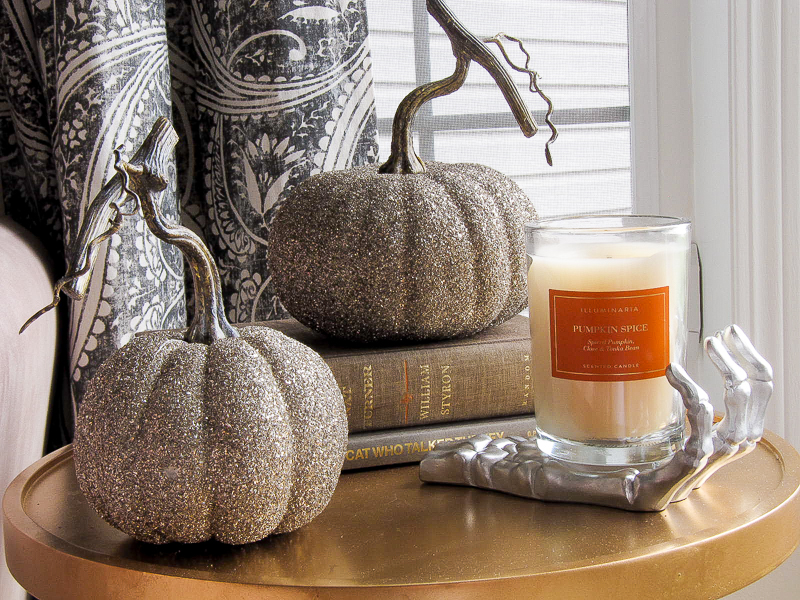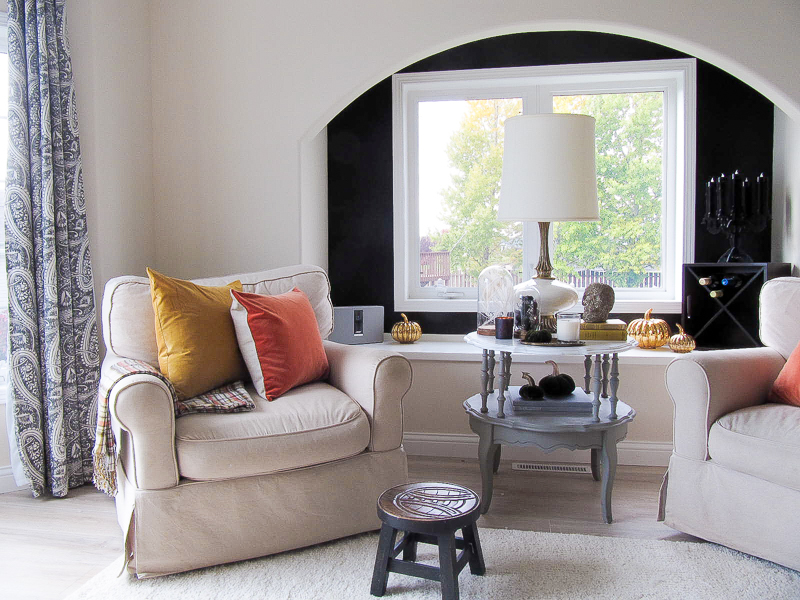 DALTON SHAG RUG IN IVORY  ||  BEE STAND IN NATURAL
German Glitter Skull stacked on top of vintage books.  Glass domes from IKEA filled with natural feathers and black glitter spiders.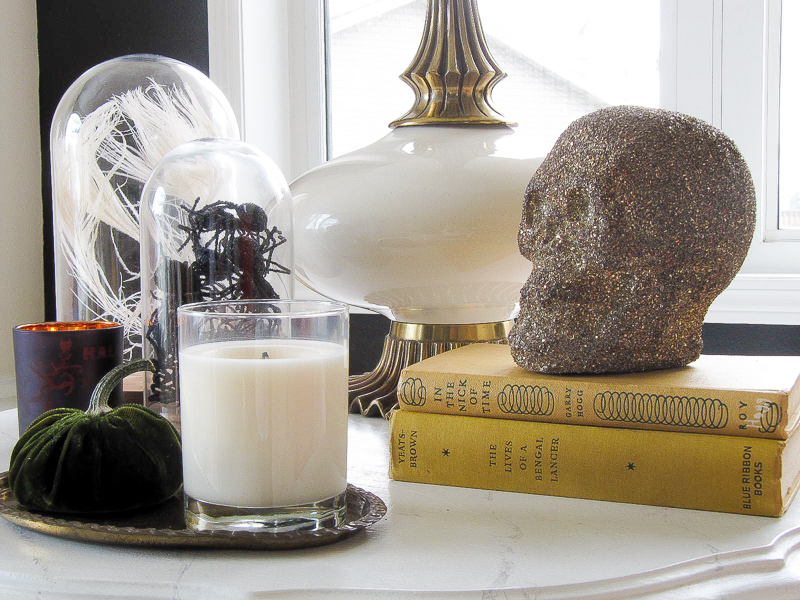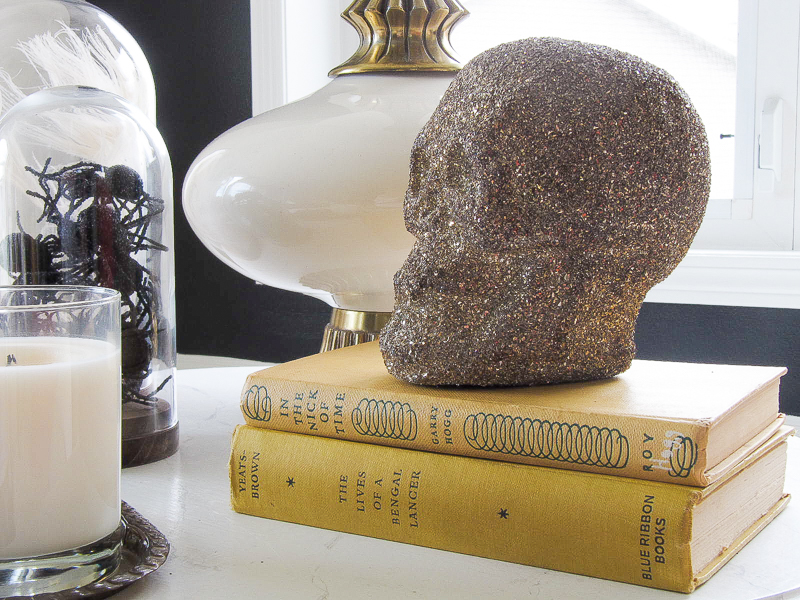 KITCHEN
Brass tray with a jar filled with fall-themed vase fillers.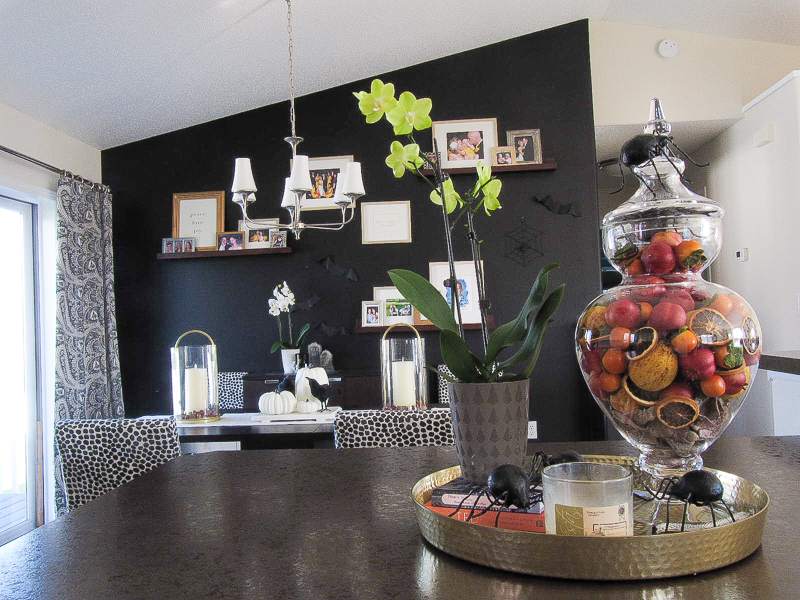 DINING ROOM
The dining room table is decorated with brass hurricanes filled with acorns and flickering flameless pillar candles on top of an ivory table runner.   I love these candles!  Set the timer and forget them.  The candles automatically turn on and off at the same time.  They even make an optional remote for the candles for even more control.  I don't own the remote yet, but it is definitely on my list.  Each year I purchase a couple more candles to add to my growing collection.  Just in time for the darker winter months ahead.
I created custom slipcovers for the dining room chairs, tutorial coming soon.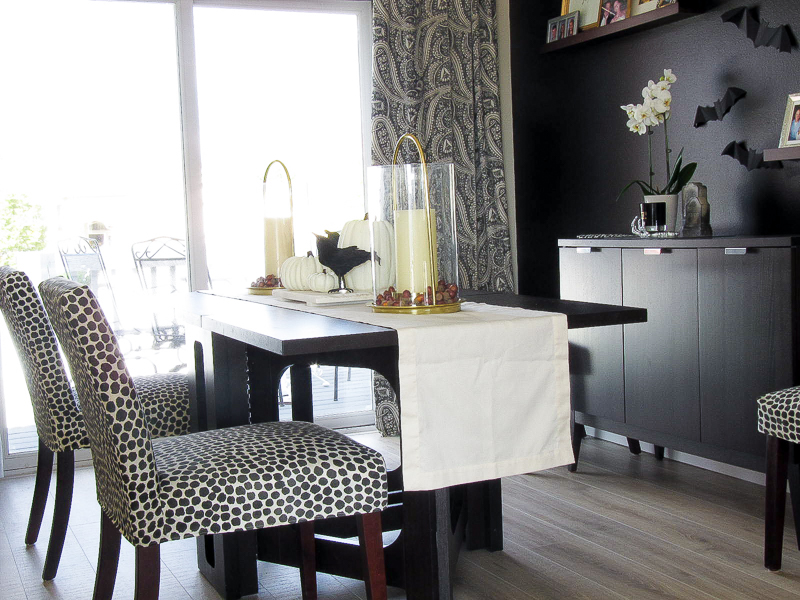 Styling is always done best in odd numbers.  For the centerpiece I grouped three white pumpkin candles on top of a marble cheese board.  I added in faux black crows for contrast.
PRO TIP:  Marble and wood cutting boards can be used for styling and serving, double duty items.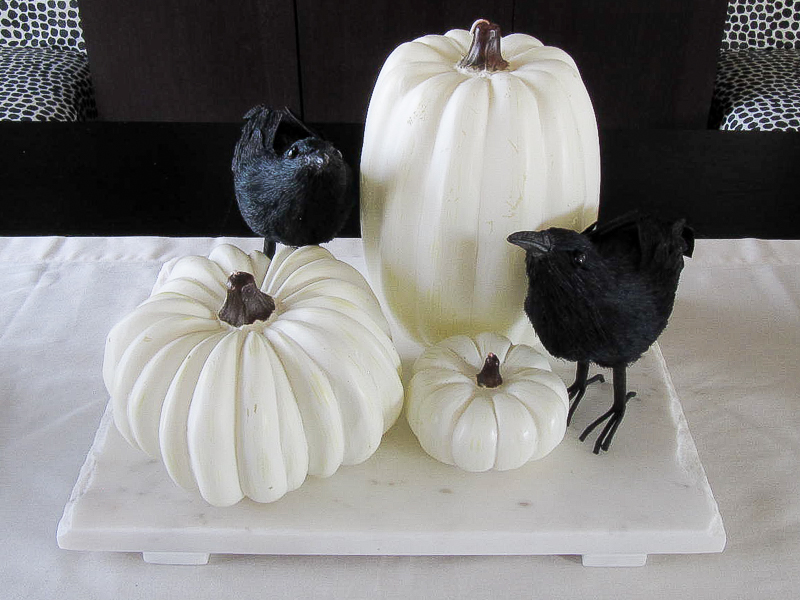 I took a plaster skeleton hand and spray painted it silver turning it into a candle holder!   Surrounding it with tombstone candles and black flying bats give it an extra spooky effect.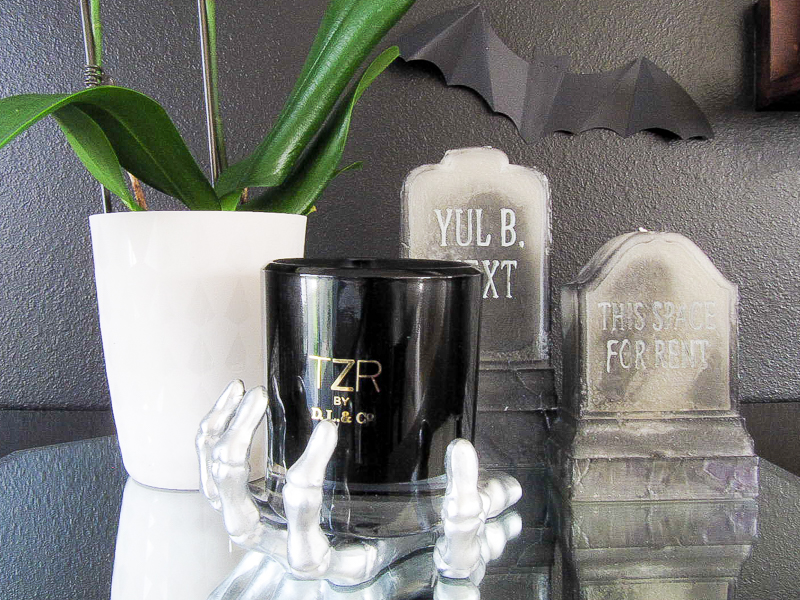 Did you get any inspiration for decorating your home for fall?