The living room isn't the only room in my home that I like seasonal change.  In my master bedroom, I refresh my bedding as well by switching out the duvet covers.  I have two duvet covers that I swap out typically twice a year, spring and winter.  This spring I felt like it was time to add a new duvet cover into the mix.  I purchased the Hummingbird Reversible Duvet Cover from Pottery Barn.  It was on backorder and finally arrived! I like that this duvet cover is reversible.  Making it that much easier to create a quick change whenever the mood strikes!  Check out my new bedding and get a tour of the master bedroom.
NIGHTSTAND DECOR
I moved the orchid arrangement from the living room into the bedroom.  I enjoy waking up to fresh flowers in the morning.
RELATED POST:  Orchid Arrangement Tutorial
I have been obsessed with the Classic Glass Bath Decanter from Pottery Barn for years to use in the guest bedroom.  Using my reward points from Pottery Barn, I finally got one.  Now that I have it though, I am going to use it, not leave it for the occasional guest visit.  A cup and pitcher all in one, I love it!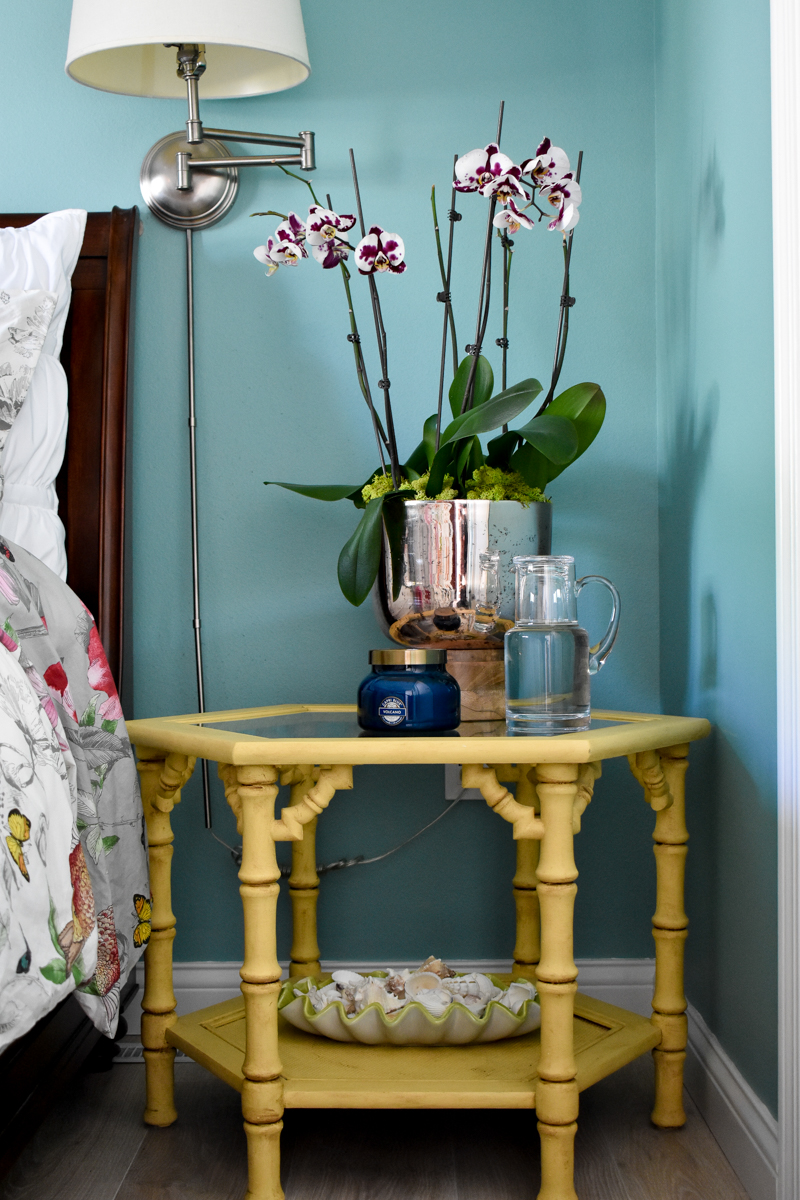 Added a tray of shells, in time for the summer season.
NIGHTSTAND DECOR
We both charge our phones in the bedroom.  Craig recently switched out the outlets next to the bedside tables to outlets with USB ports.  It makes a difference having the USB ports from not taking up an outlet socket to not needing as many USB to outlet adapters.
A dish to collect random items from chapstick to jewelry.
WINDOW BENCH
A great addition to the bedroom is the window bench.

I found a Fiddle Fig plant on a recent trip to Home Depot and decided it was time to see if I could keep this unique looking plant alive.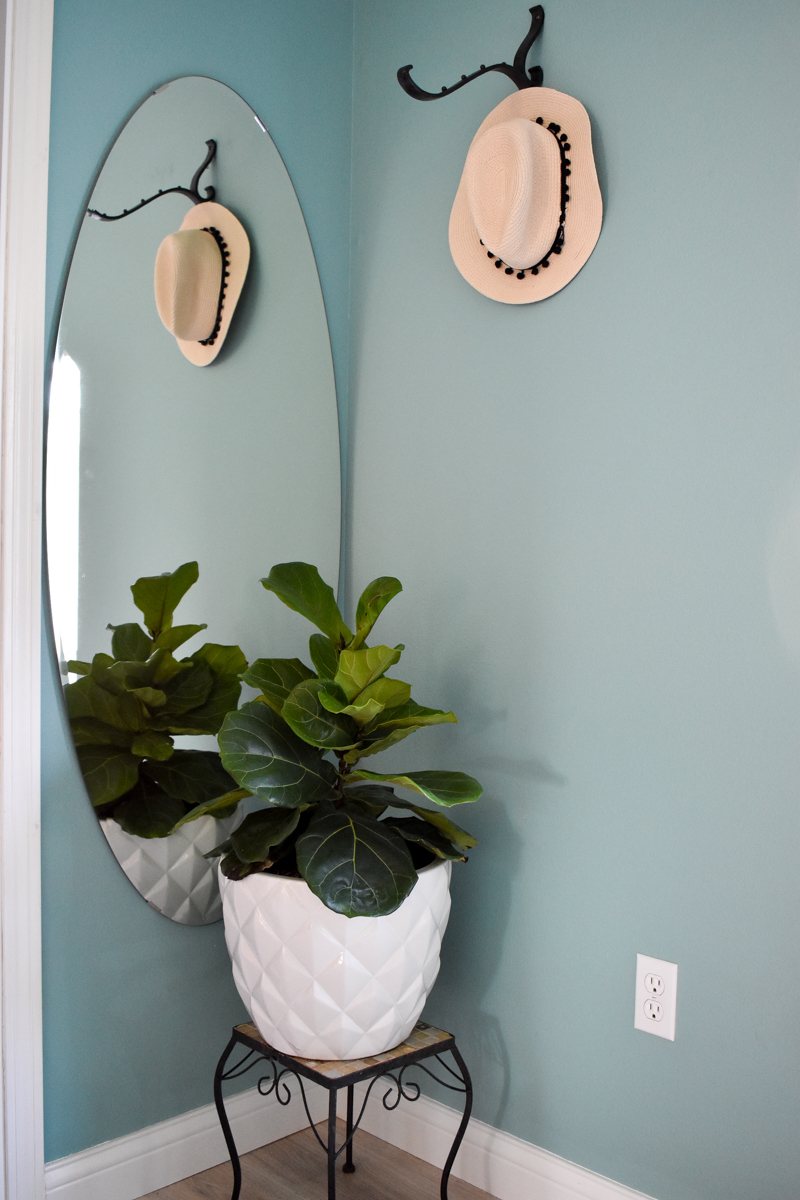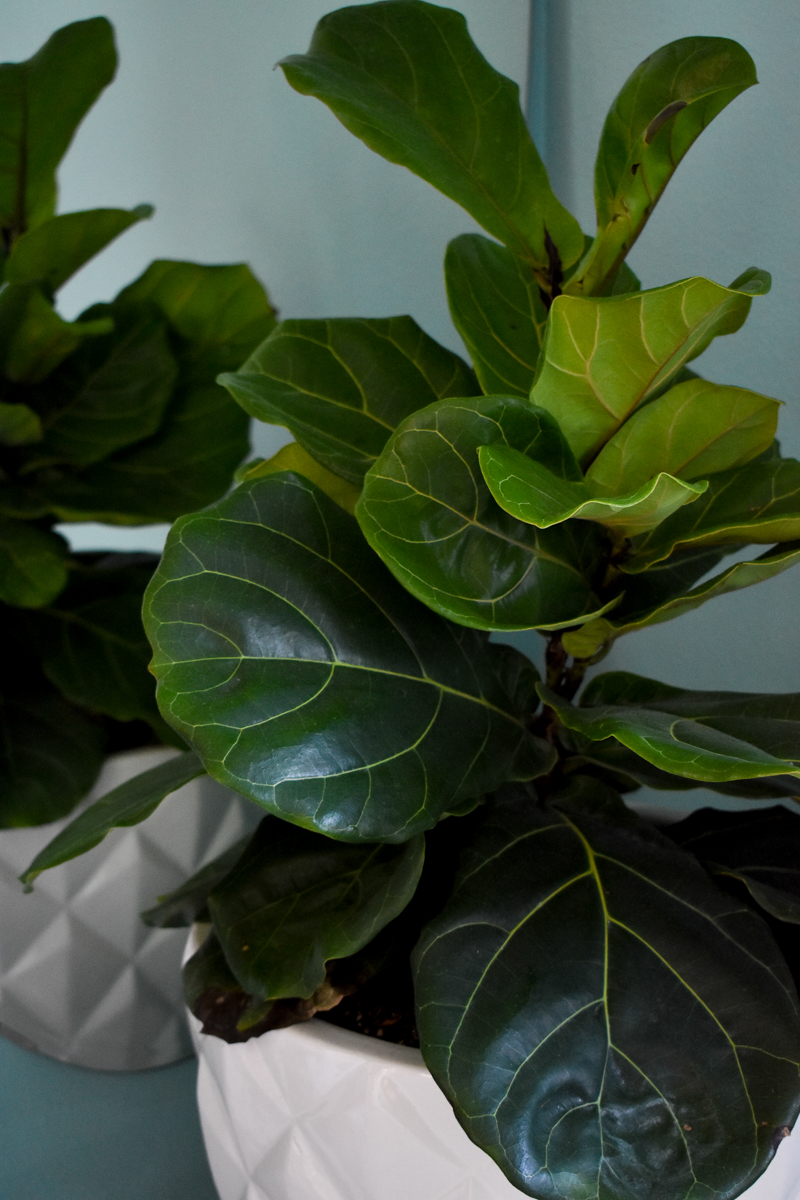 A valet hook in the corner for hanging the next day's outfit or my summer hat.
DRESSER
A taller dresser fits perfectly on this small wall.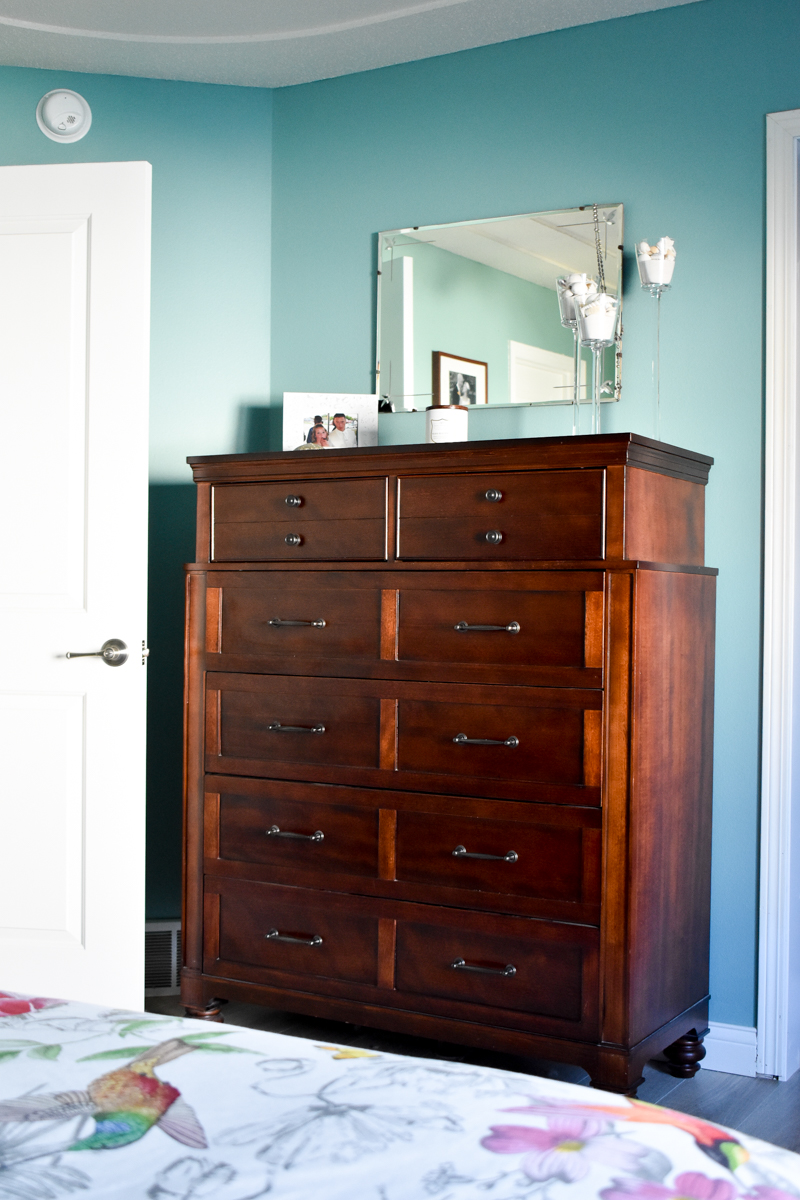 Added some white sand and seashells for a little summer decor to the room.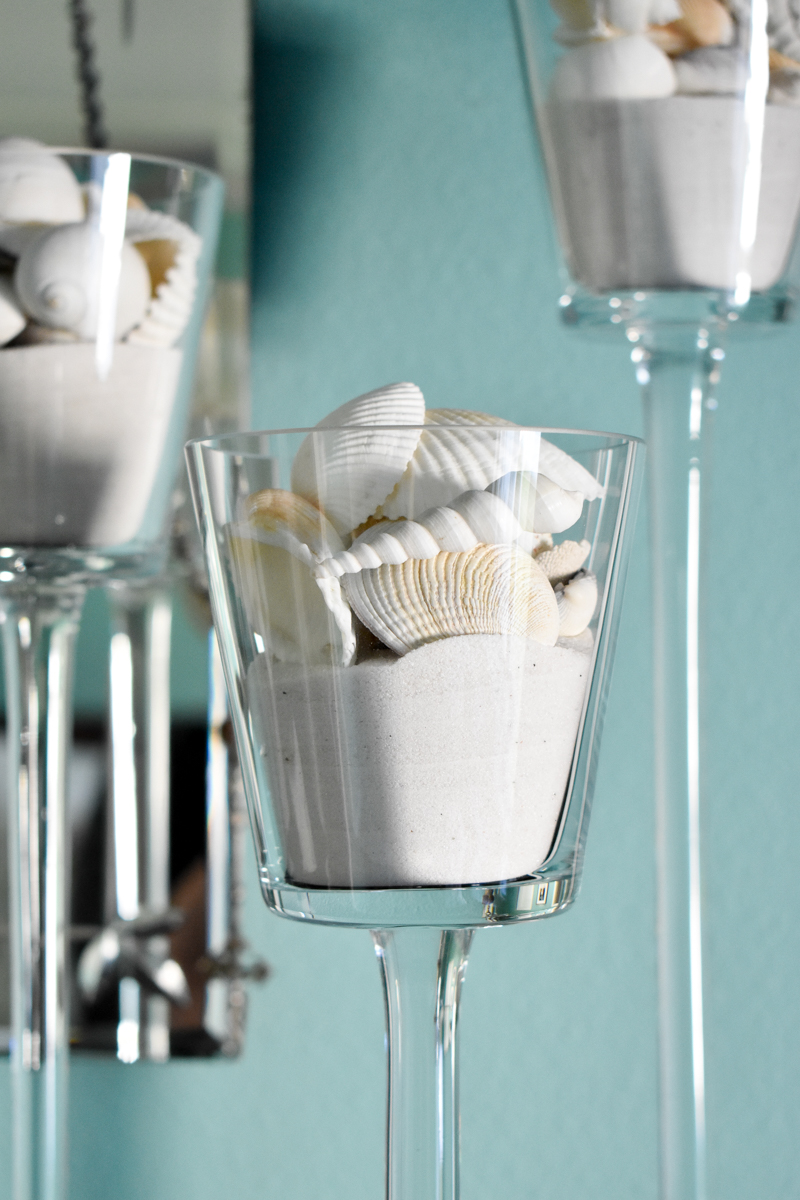 Hope you enjoyed my master bedroom refresh and tour!